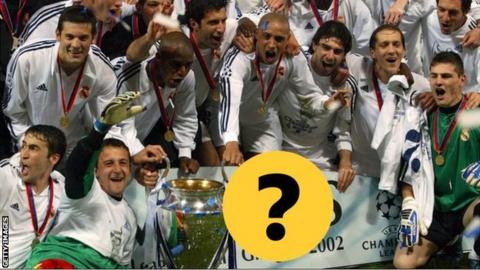 Some of European football's greatest and most memorable finals have been held in the United Kingdom.
But – on what would have been the date of this season's Europa League final – can you remember all 20 stadiums to host one?
We're counting the European Cup and the Champions League, the Uefa Cup, the European Cup Winners' Cup, the Inter-Cities Fairs Cup and the Super Cup – and you've got five minutes…
Can you remember all the European finals held in the UK?
Score: 0 / 20
You scored 0/20
Share your score with your friends!
| Rank | Hint | Answers |
| --- | --- | --- |
| 1 | | |
| 2 | | |
| 3 | | |
| 4 | | |
| 5 | | |
| 6 | | |
| 7 | | |
| 8 | | |
| 9 | | |
| 10 | | |
| 11 | | |
| 12 | | |
| 13 | | |
| 14 | | |
| 15 | | |
| 16 | | |
| 17 | | |
| 18 | | |
| 19 | | |
| 20 | | |